To install a Star TSP100 TSP143U printer on a Windows machine, follow these instructions
Download the most up to date driver here
Select the SP100 futurePRNT Software
Follow the instructions for installing the software.
The printer information should pre-populate. Click the recommended software to download. 
Click futurePRNT V7.2 Full, not Lite.
After it downloads, you will need to install the program. First extract the file. Once extracted, click Autorun then run.
Click Installation, then I Accept. Your computer may prompt you to download daylight. If so, click yes.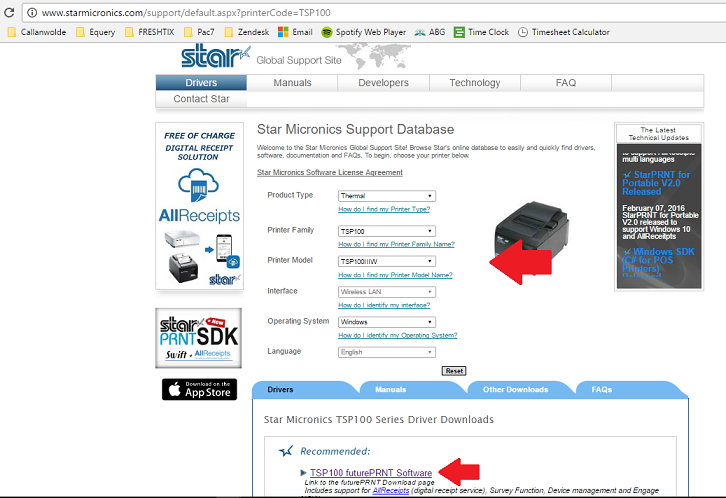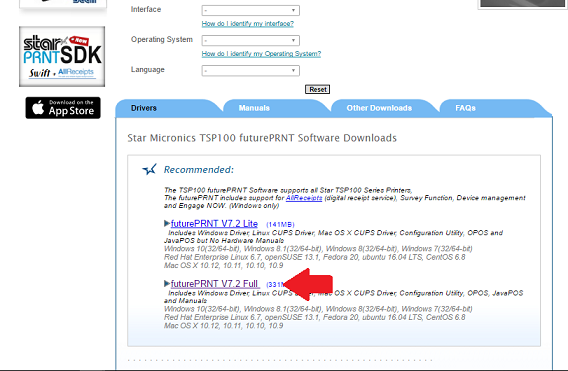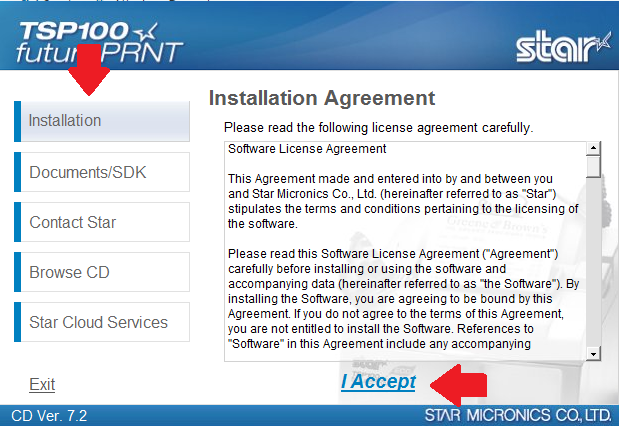 For Windows machines, make sure you know if you have a 32 bit or 64 bit machine)

After installing, make sure the settings are correct
Go to 'Devices and Printers'
Right Click the Star printer and choose printer properties
Click the Advanced tab, click printing defaults on the bottom left
Click 'Advanced'
For the paper size, choose "72mm x 200mm"
For the paper type, select "receipt"
Click OK to save changes

To edit the cut settings:

Click the Device Settings tab
Click Page Cut Type and choose Partial Cut in the drop down menu
This will allow the printer to cut between each ticket if multiple tickets are sold in one order.