Your tickets are sent via email moments after you complete your transaction.
They are sent from the email address greenlight [at] freshtix.com
Retrieve Your Tickets
If you haven't received the email or can't find it, here's what to do.
Login to Freshtix.com
Click on 'My Account'
Select the appropriate order
Click the envelope icon to resend them
From here, you can resend them via email (Resend)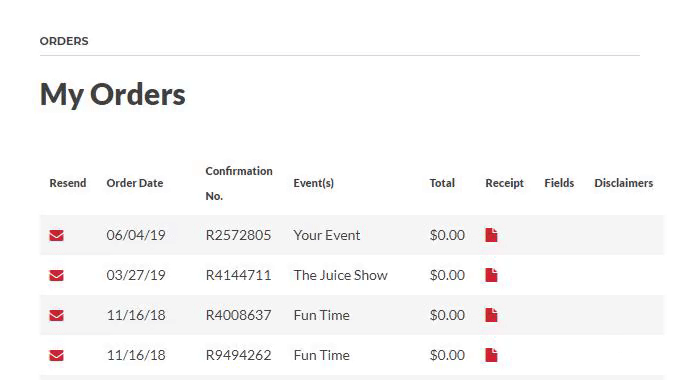 After Hours Support
In the rare instance you're not able to receive your tickets prior the start of your event, please be assured every venue and event organizer can find your tickets by looking you up in our system.