Your event page will have a 'Contact The Organizer' link on the far right side of the screen.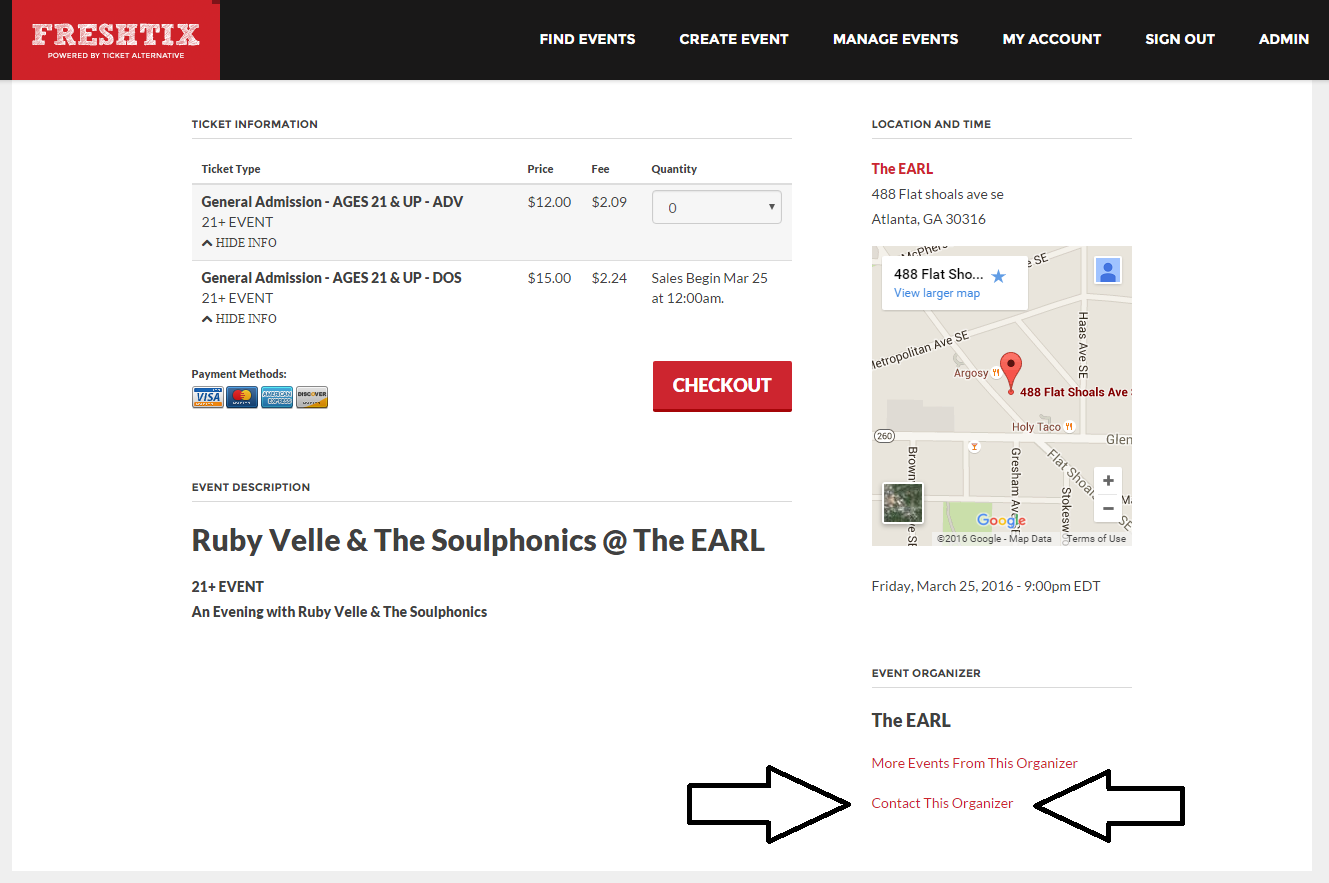 On your Organization's page on freshtix.com, there is a simple form that your customers can use to contact you.
Once a customer completes the form it will send you an email with their question or comment.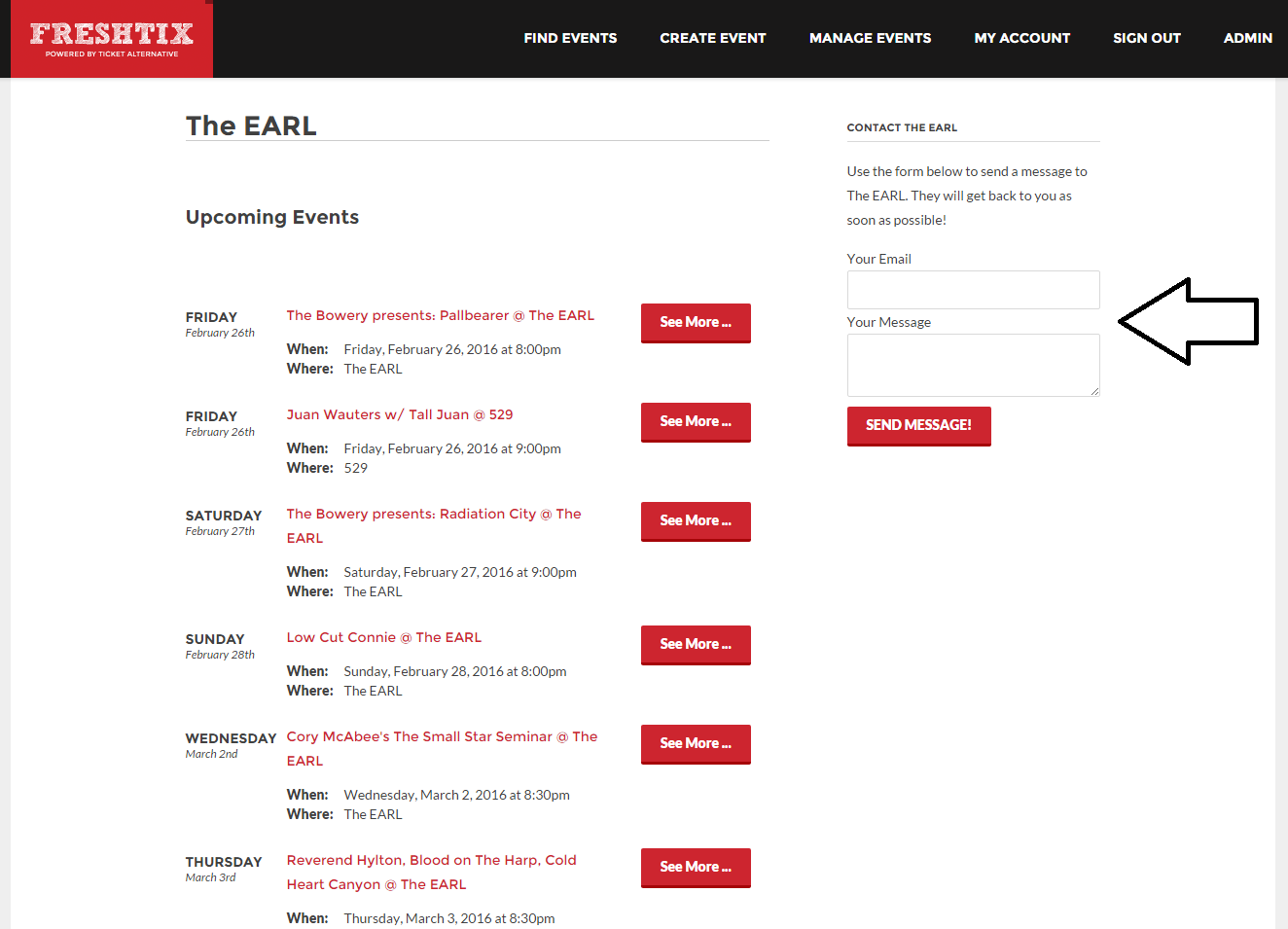 Turn This Feature Off
You can turn this feature off if you don't want to use it.
Log in to Freshtix, and click the 'My Organization' link.
Scroll down and click on uncheck the box that reads "Allow people to contact me through Freshtix"