Your event page will have a 'Contact The Organizer' link on the far right side of the screen.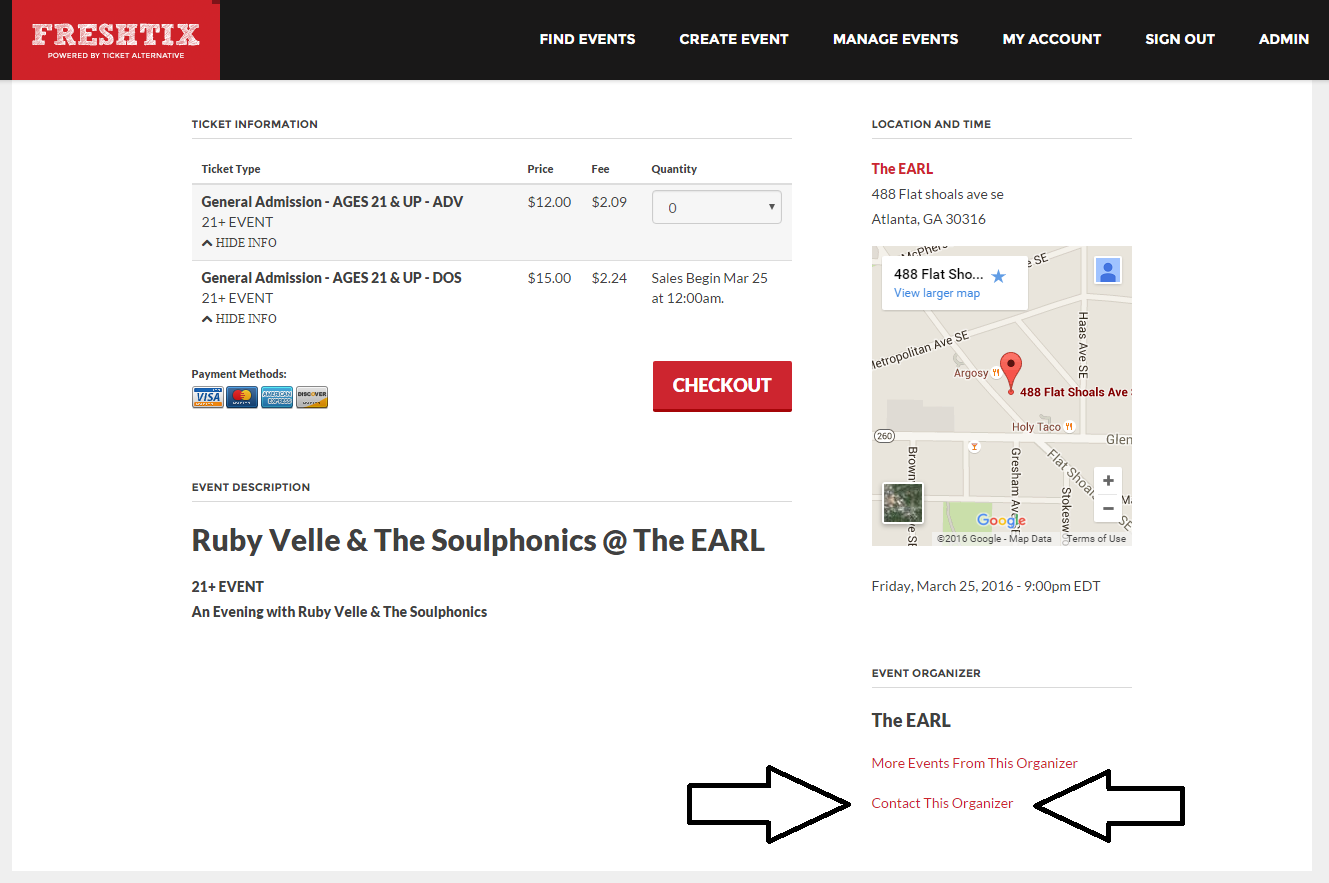 On your Organization's page on freshtix.com, there is a simple form that your customers can use to contact you.
Once a customer completes the form it will send you an email with their question or comment.