Create disclaimers & waivers that will be available for your current and future events.
When a disclaimer is applied to a ticket type, customers must accept the disclaimer before they may complete their purchase.
It is easy to include a waiver with your registration or ticket purchase.
Select the price type for which you wish to add a waiver.
Create the waiver and add it.
Now, each registrant will need to agree to the waiver to complete their ticket purchase. 
You can update your waiver at any time and our platform will keep track of the version agreed to by the registrant.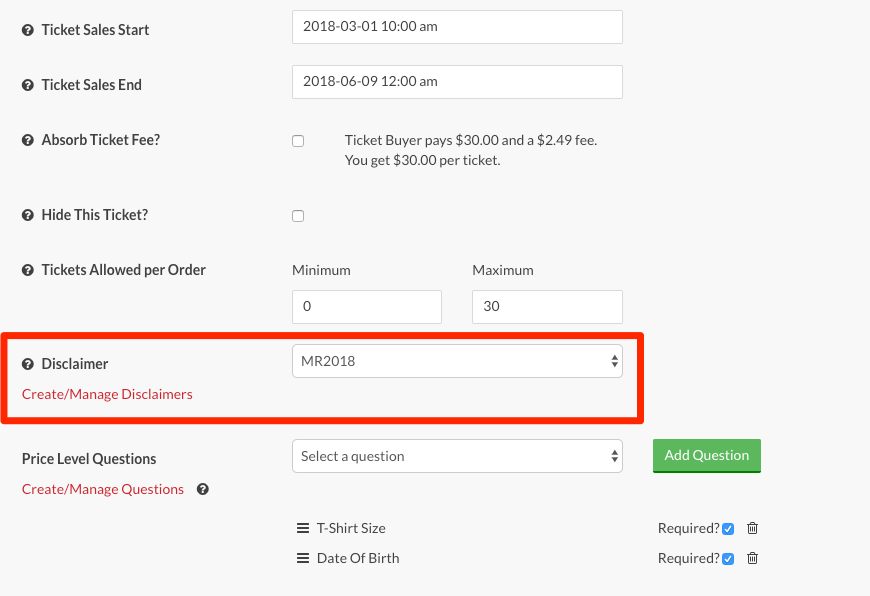 ---
---