You can provide customers with more information once they have purchased a ticket.
If you would like to do this, once you have created your event go to your dashboard and select "Edit Your Event"
Next, under "Confirmation Settings" you will be able to custom the confirmation message that is sent out to customers.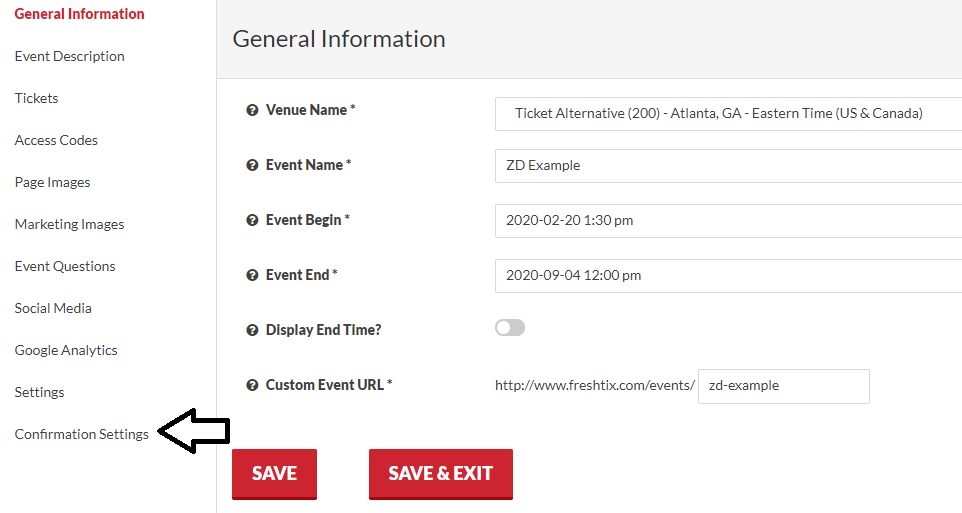 Once you get here, you can input any addition information you feel necessary to the customer.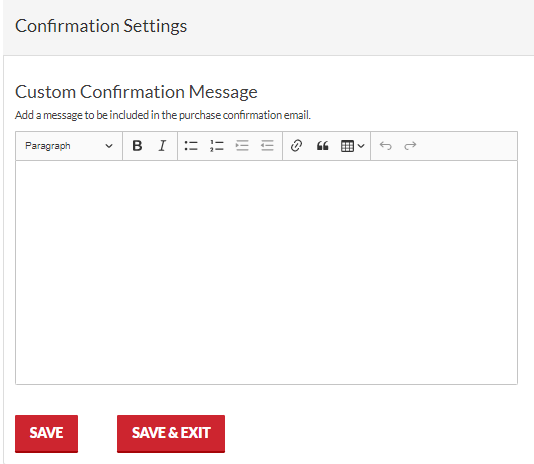 There is also an option for you to chose whether or not you would like to send customers their tickets via an attachment or not. The default setting is to have this feature on, you would need to turn it off if you choose otherwise.

The custom confirmation will appear right up above the confirmation number.
Save & Exit, and you are done!