You can add your Google Analytics code to your event page when creating an event.
This will allow you to view analytics and ecommerce information for each of your events when you log in to Google Analytics.
With Google Analytics you can find out:
How many people are visiting your event page on Freshtix.com
How are they arriving at your page ?- e.g. did they come from your website or facebook?
How long are they spending on your page?
How much did the spend?
When creating your event, enter your Google Analytics ID (e.g. UA-123456-1) in the field provided. You can find this ID in your Google Analytics account.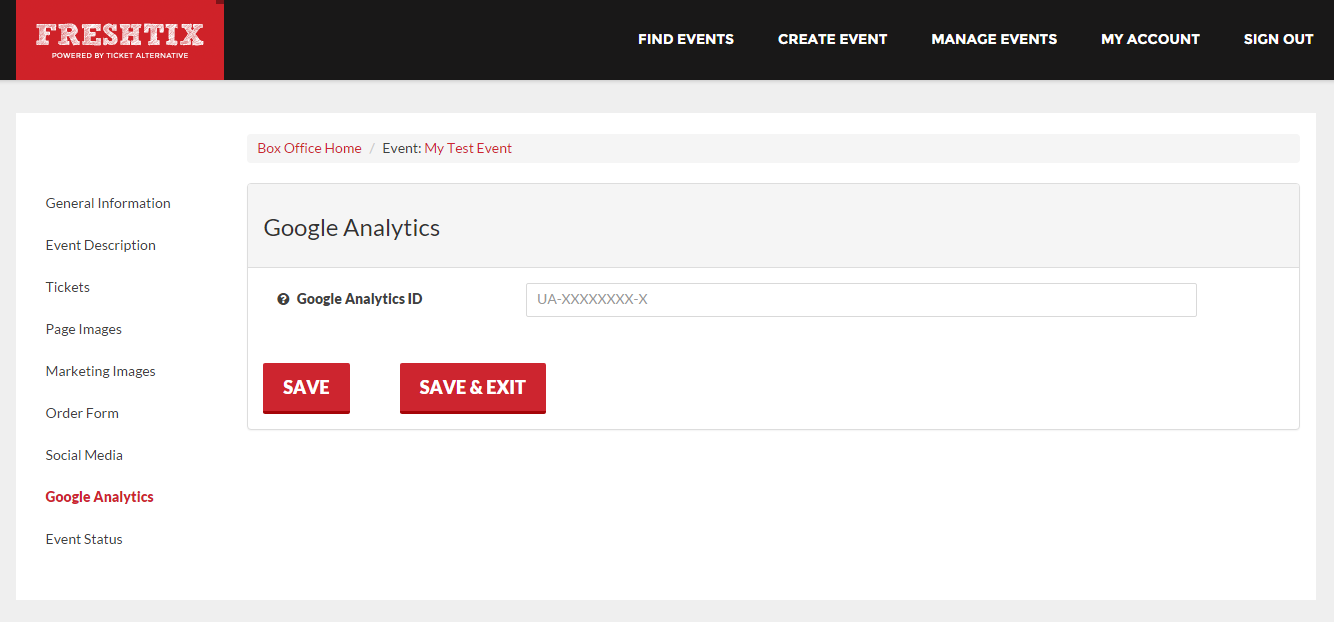 Google Analytics
Follow these steps when setting up your Google Analytics account.
Log in to www.google.com/analytics 
Go to the 'Admin' section of your property
Select 'Ecommerce Settings'
Set the status to 'On'
Click 'Submit' to save
Next, click on 'Goals'
Click on the red '+New Goal' button
Under the 'Revenue' heading, select 'Buy Tickets'
Give the goal a name and then select 'Destination' and then click 'Continue'
Set the 'Destination' to /purchases/success
Click 'Save' and you're finished
Step 1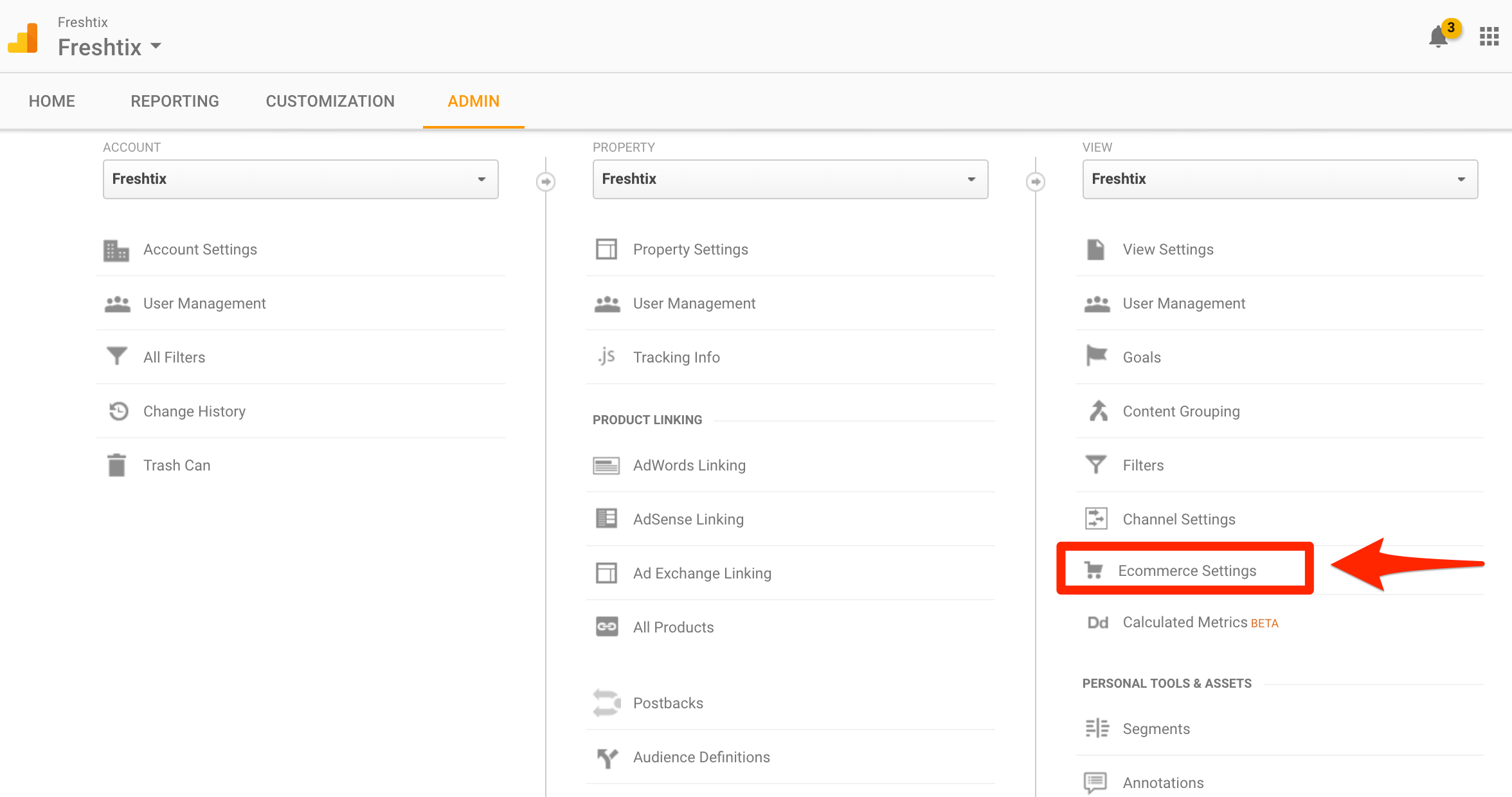 Step 2
Step 3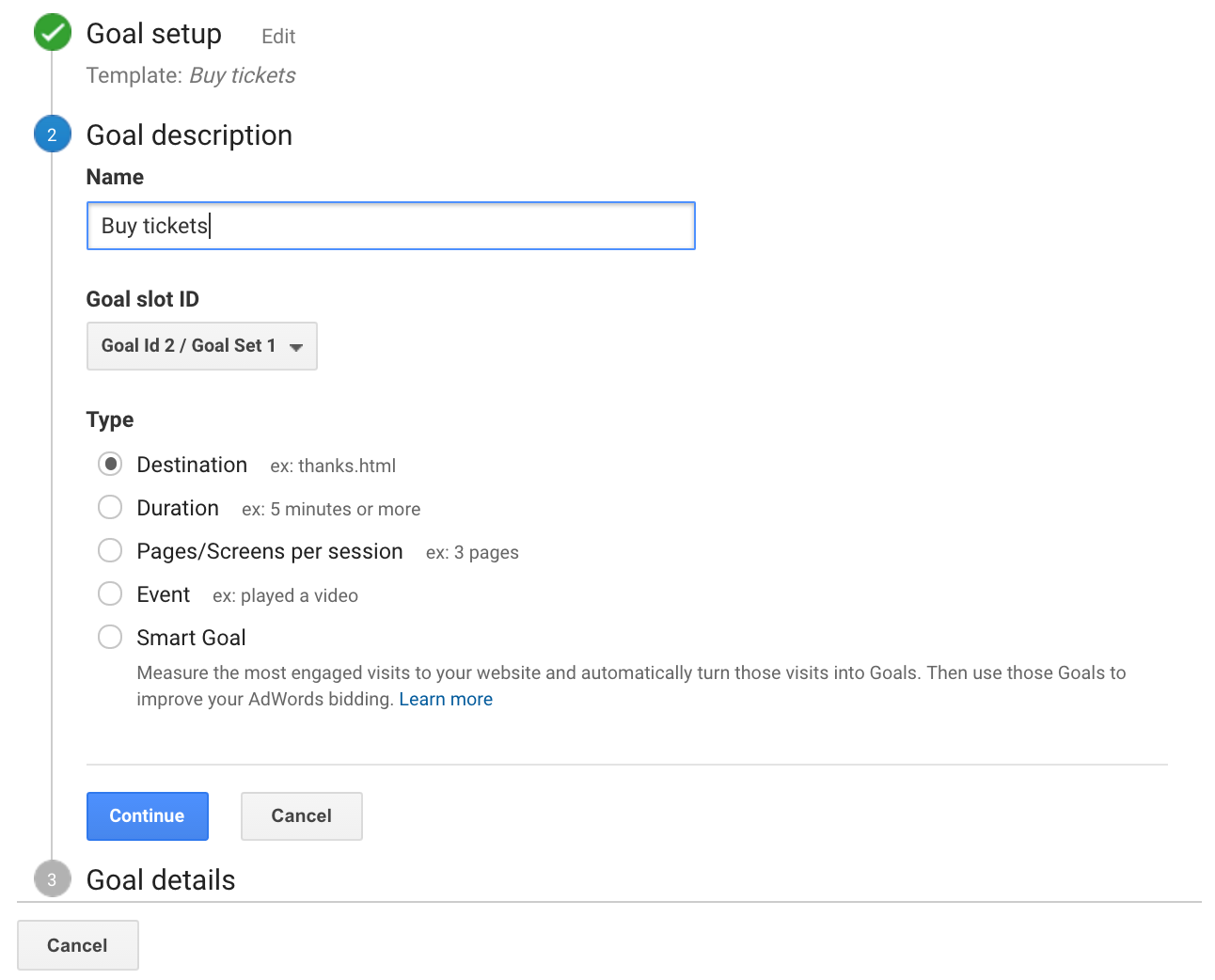 Step 4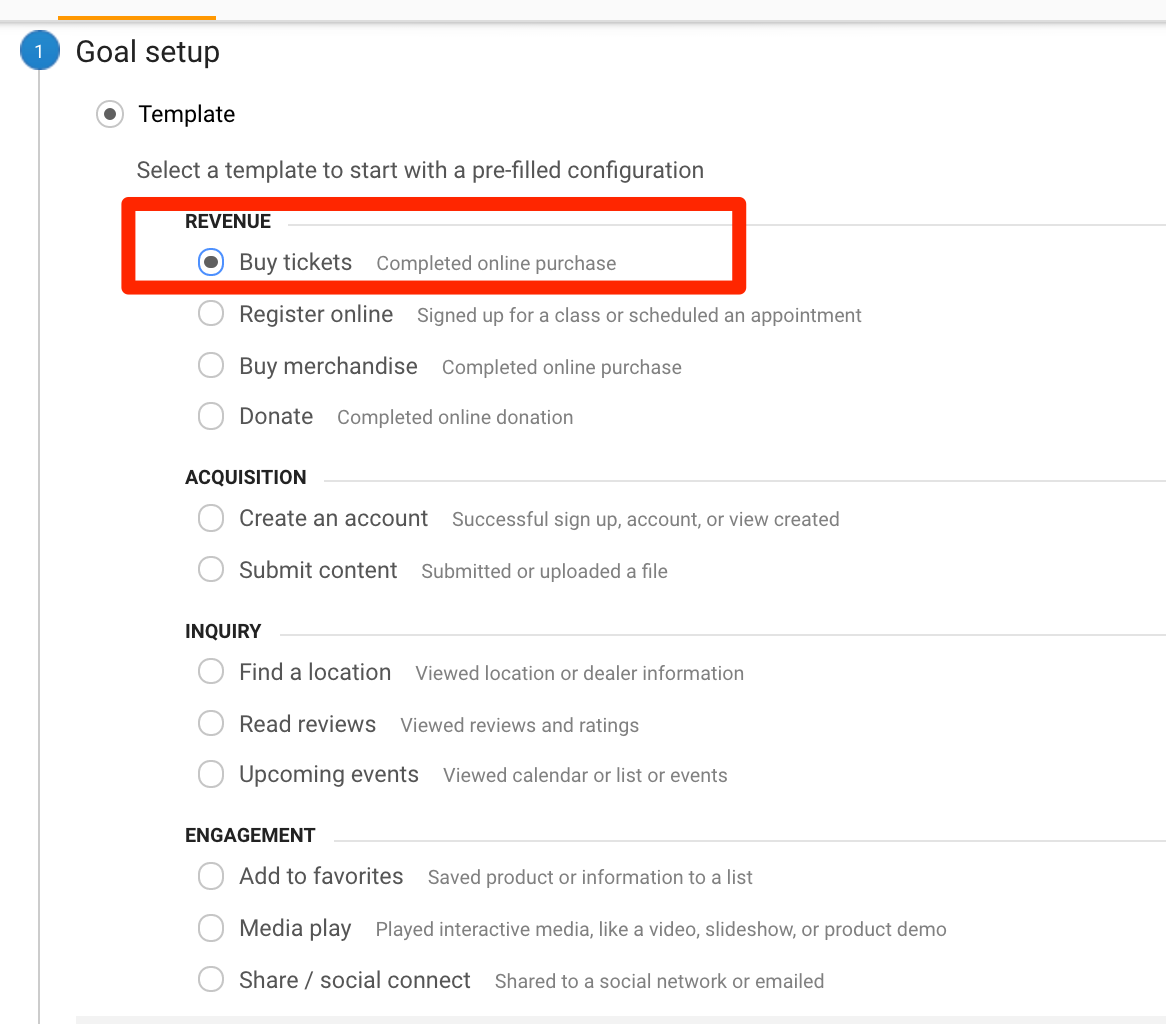 Step 5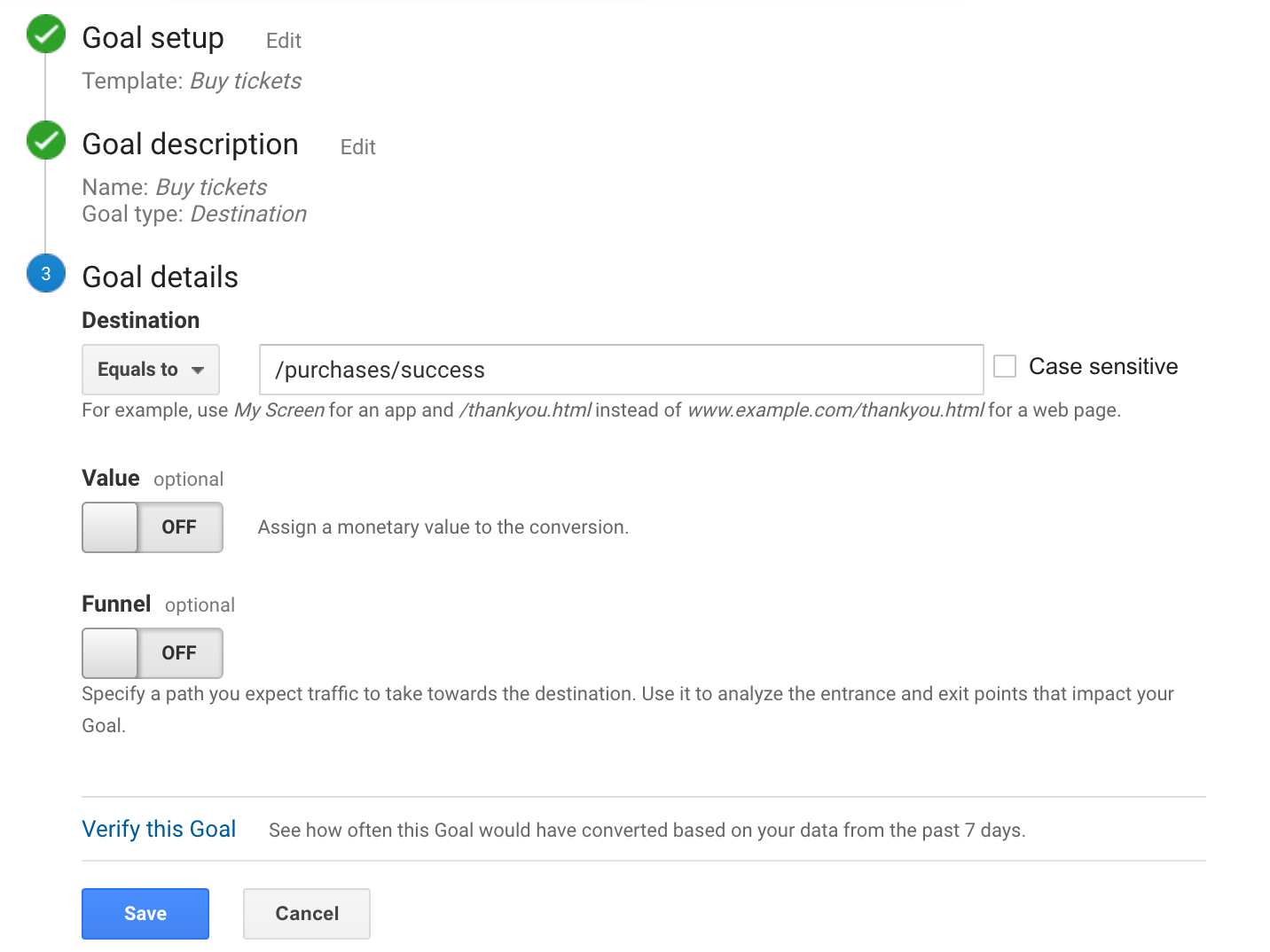 Additional Help
Below are some links to help you get started using Google Analytics
You'll find lots of helpful videos here