Follow these simple steps to change your email address:
Change My Email Address
Log in to Freshtix.com
Click on the 'My Account' link at the top of the page
Click on the 'Edit Information' link under 'Login Credentials'
Now, you can change your email address and/or your password
If you need to resend your tickets to the new email address, follow the steps found here.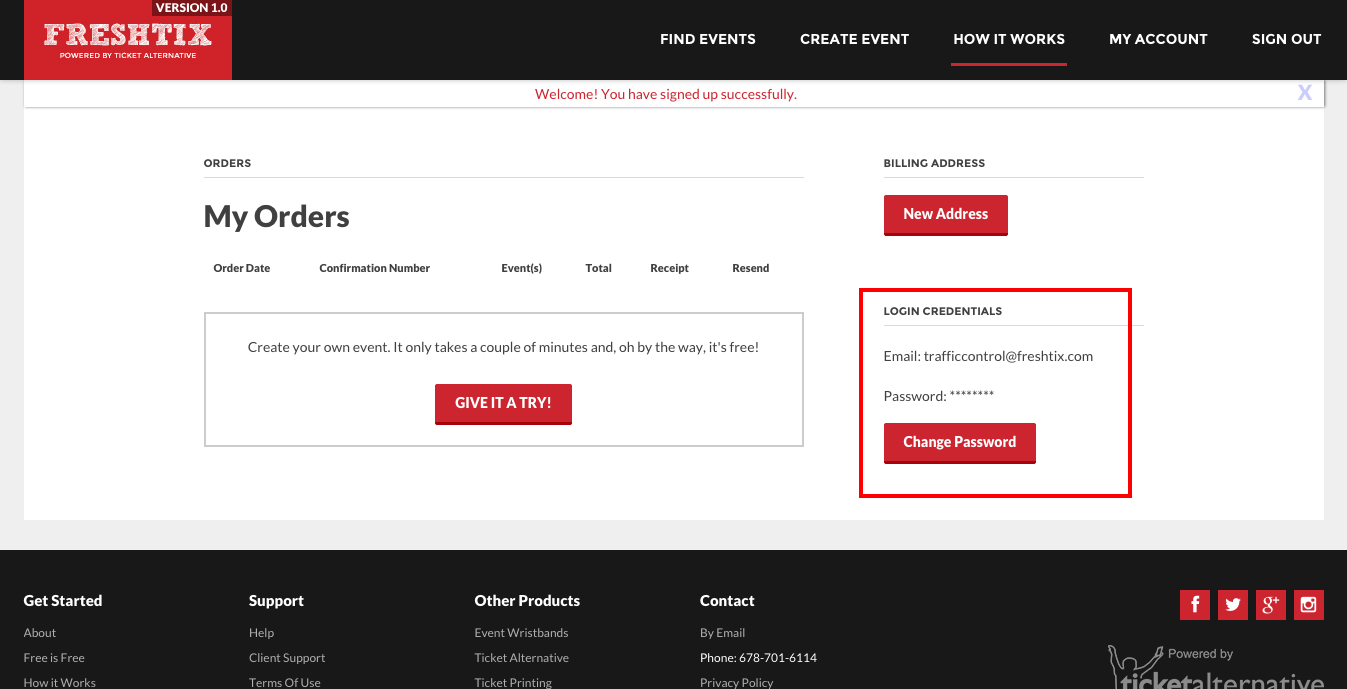 Once you complete the change, you will receive an email confirming the email change.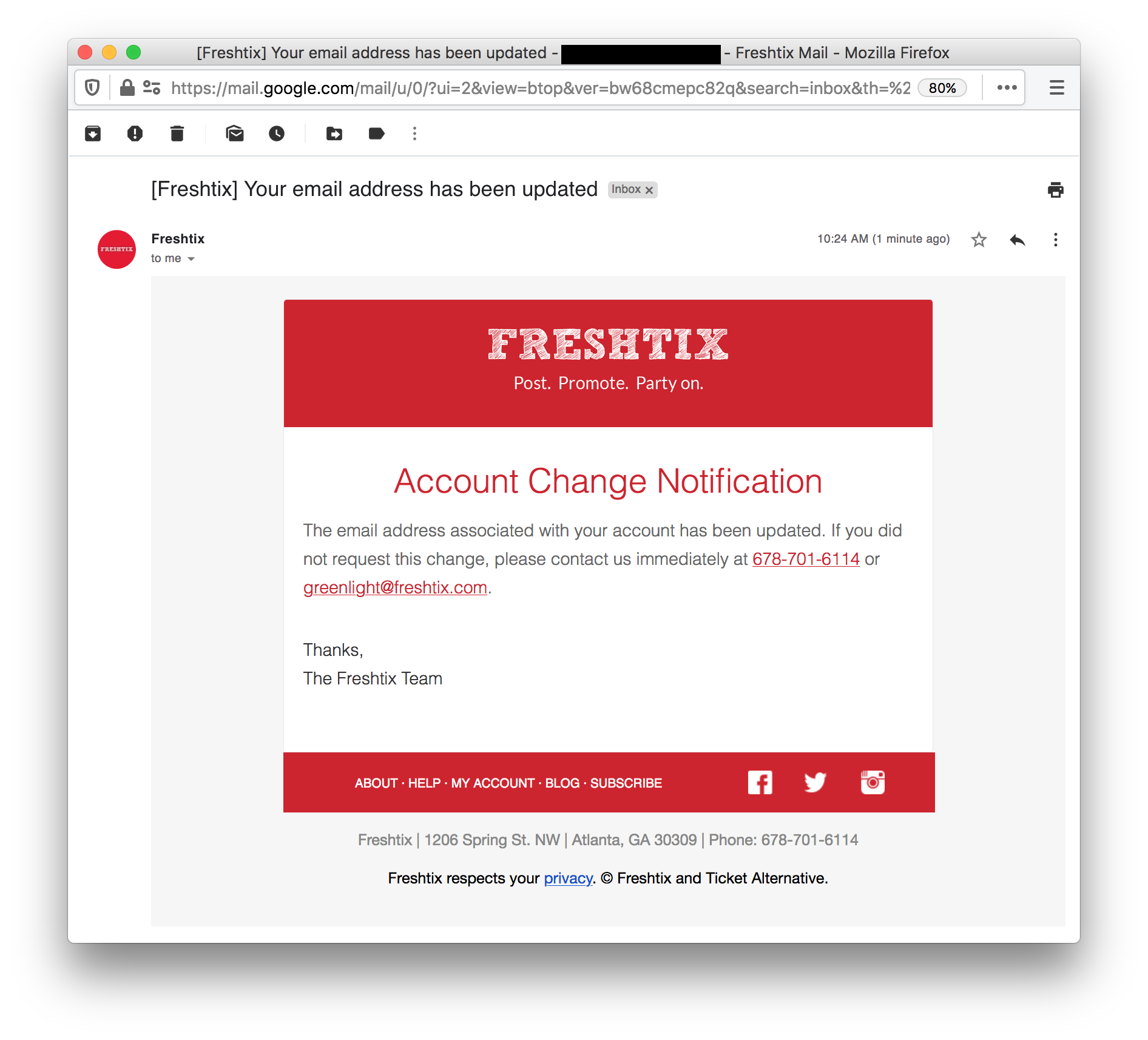 Logged In With Facebook?
Here's more information on how to change your email address if you logged in using your Facebook account.