You can create promo codes (promotional codes and discount codes) that allow a ticket buyer to enter a single word or code to receive a discount.
The discount can be a whole dollar amount or a percentage.
You can specify the start date/time and the end date/time of the promotion.
You can have multiple discount codes for each event.
(What's the difference between an access code and a promo code?)
To create/manage/edit promo codes follow these steps:
Login to Freshtix
Click on 'Manage Events'
Select your event
Click on 'Promo Codes'
Follow the on-screen prompts to create, manage or edit a promo code.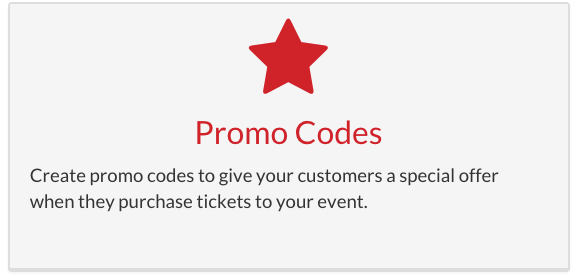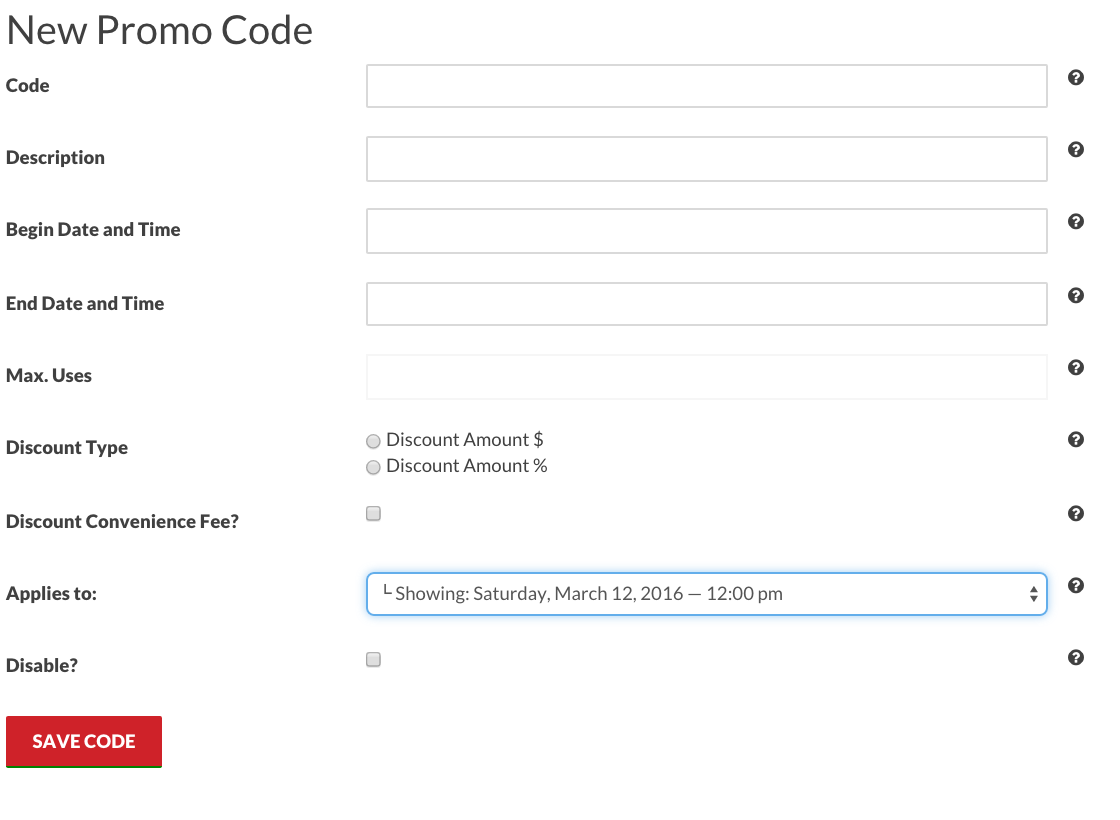 FreshTips:
If you want to use a promo code that applies to all of your events then check out organization promo codes.
If your promo code does not work, check the following errors:
Spelling (including spaces before or after)

The begin and end time

Max uses

Valid for event or price type