Because we're only successful if you're successful we will do everything we can do help you promote your events across a vast array of resources. We offer a host of tools to help maximize exposure for your event.
Embed ticket sales on your website
Promote your event on social media
Link your Twitter account or event #hashtag
Link your Facebook page
Utilize Retargeting Marketing
Embed ticket sales on your website/blog and share to social media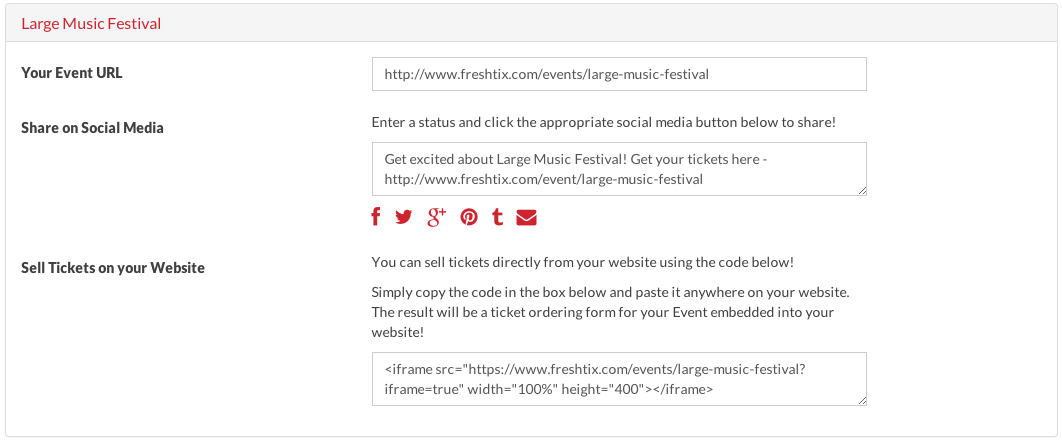 Link Twitter and Facebook

Retargeting Marketing
Retargeting marketing (sometimes referred to as behavioral marketing) helps remind customers who saw your event page but didn't make a purchase to come back and complete their transaction.
Retargeting marketing marks or tags online users who visit your page on FreshTix.com with a pixel or a cookie, and then serves them banner ads for your event.
The retargeting stops once they complete the ticket purchase.
Our retargeting marketing packages start as low as $50 each and we typically see an ROI of at least 12:1
To get started please contact us