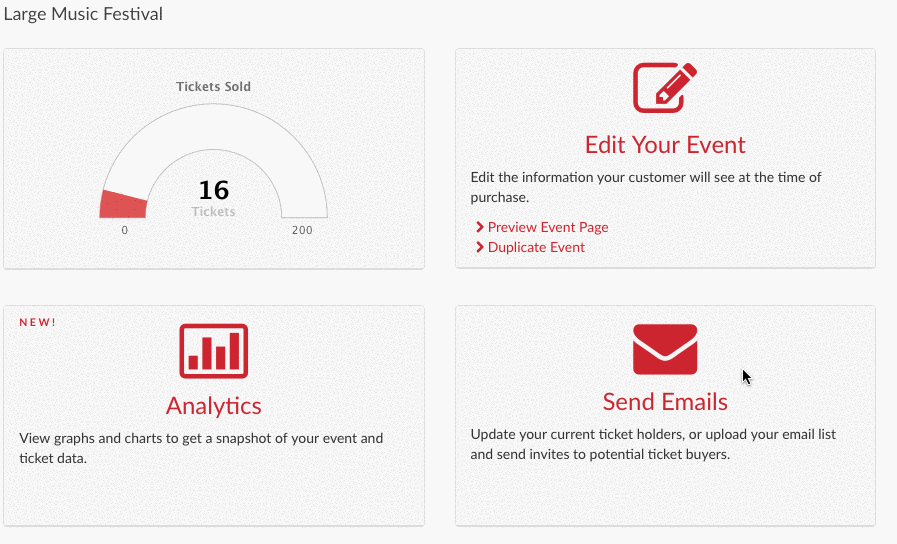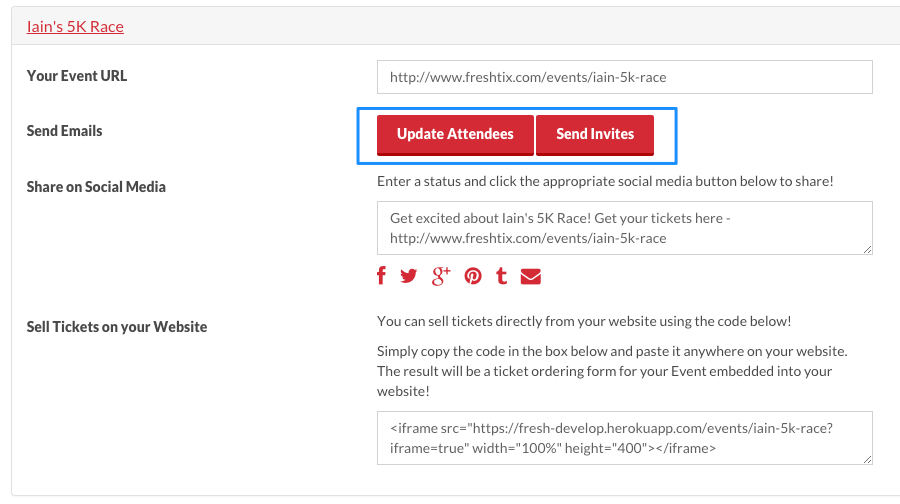 You can update attendees and send a message to everyone who has purchased a ticket to your event through the Freshtix platform. We make it easy for you to communicate with your ticket buyers.
Login to www.freshtix.com
Click on 'Manage Events'
Click on the name of your event. This will open your Dashboard
Click on "Send Email"
Click on 'Update Attendees'
Click which ticket buyers you would like to send your message to
Create your message
Click 'Preview'
Either click 'Edit Message' to make changes or
Click 'Send Message' to send!