Cashless payments allow patrons to pay for merchandise, food, beverages, and concessions by tapping their wristband against an RFID chip reader.
At each concession stand, the vendor has a handheld RFID device. They simply select the number of items from the menu on the device and tap the purchaser's wristband to collect payment.
Vendors can tab between various menus with an unlimited number of items.
We program all of your devices with each vendor menu in advance.
There are two types of cashless payments:
Open Loop = Live debiting of credit cards
Closed Loop = Purchasing tokens, debit tokens and refunding tokens
Or, a hybrid of the two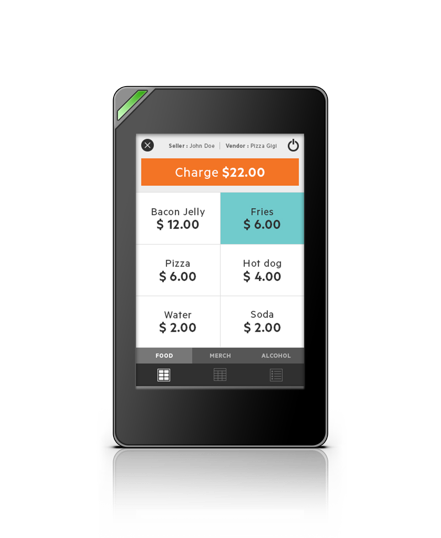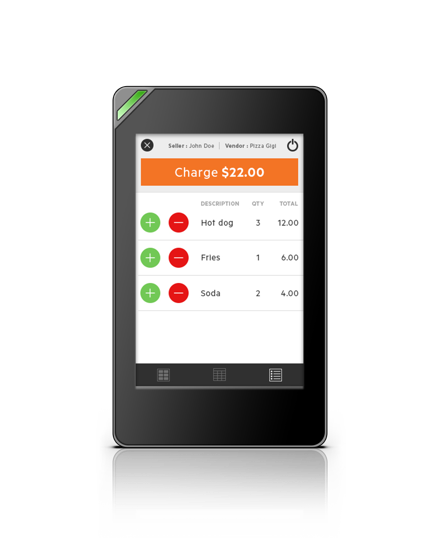 Tracking Wristband Usage and Spend