Tax Fees are now available as an Organization Feature!
If you would like to add these features to your organization you can give our support team a call, or send an email with any questions or information.
Adding taxes to ticket types:
Once the organization is edited, the "tax rate" option will show up when you are creating at ticket type under pricing. From here, you can determine how much of a tax percentage you would like to add to the ticket.
You also have the option to embed the tax into the tickets face price.
The customer will not see a tax percentage when they purchase the ticket, instead they will only see the fee itself.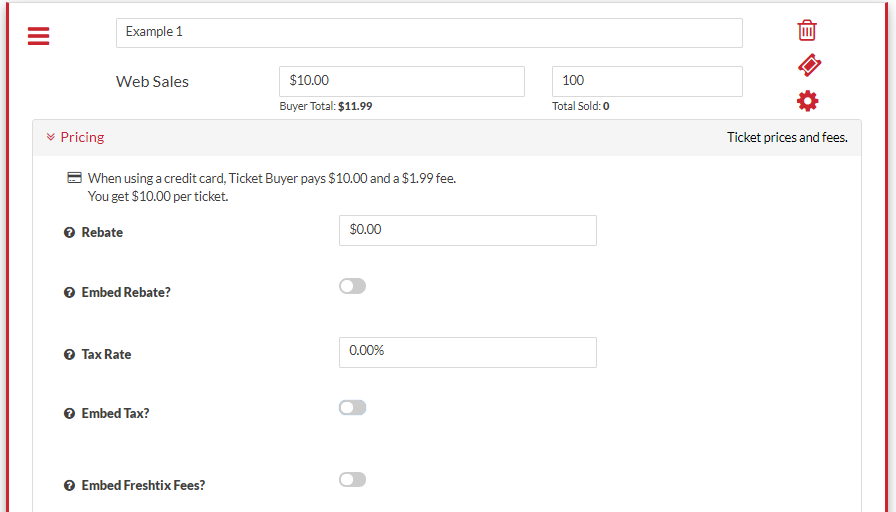 Reports have been updated to show relevant tax amounts collected you can see this in the reports below:
Daily Deposits Report
Daily Payments Report
Event Revenue Summary
Gross Sales By Event
Rebate Columns of Liability Report
Settlement Summary Report