Scheduled reporting is something we are very excited about having on Freshtix!
If you are an organizer and would like to schedule reporting for an upcoming event(s) here is how you set that up.
On the Event Dashboard page, on the right-hand side where Reports is listed - select the Report you would like to pull.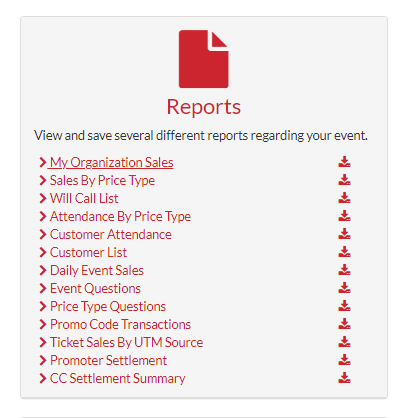 Once you select the report, on the top right corner select share, it will look how it does below.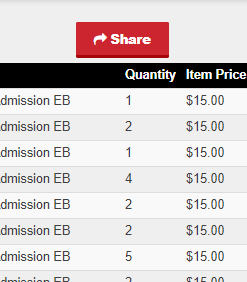 After you select Share, a pop-up screen will appear. It will give you 3 options: Link, Send Now, and Schedule. Select Schedule!
The Scheduled Reports page will pull up, from here you will choose what day you want the report to be scheduled for, what time (hours and minutes), the time zone you are in, the start date and end date, as well as when the report is pulled and who will receive it.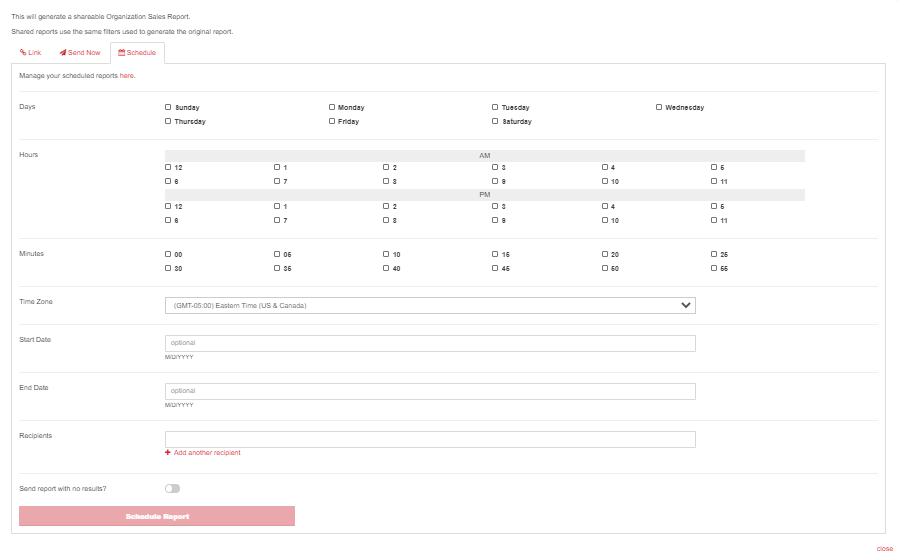 When you are finished, select "Schedule Report". You will then be notified of confirmation for the schedule you just set and when the next run time for your report will be.

When you are finished, if you want to check and see what reports you have scheduled for your event - go back to the Event Dashboard and select "Reports". On the right-hand side, under Box Office Reports, in red it will say "Manage Scheduled Reports".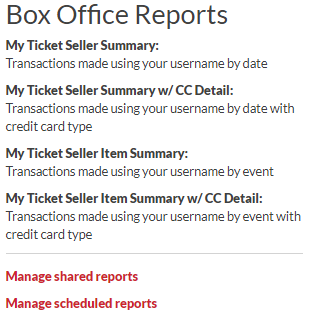 From here - it will list the Scheduled Reports.