If you would like for ticket buyers to agree to your own Terms and Conditions when purchasing tickets, you can do that using this feature.
Select My Organization on the left hand side of the page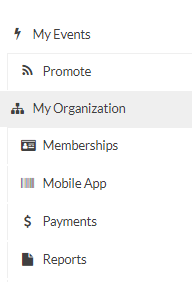 Scroll down until you see "Custom Purchase Terms"
Input what you would like customers to agree to before purchasing

Scroll down and "Save the Organization"
Now when a customer checks out - they will see "organizer's complete terms and conditions" on the check out page before completing a purchase.

By selecting "terms and conditions" the organizers terms will expand with the full agreement for the ticket buy to read.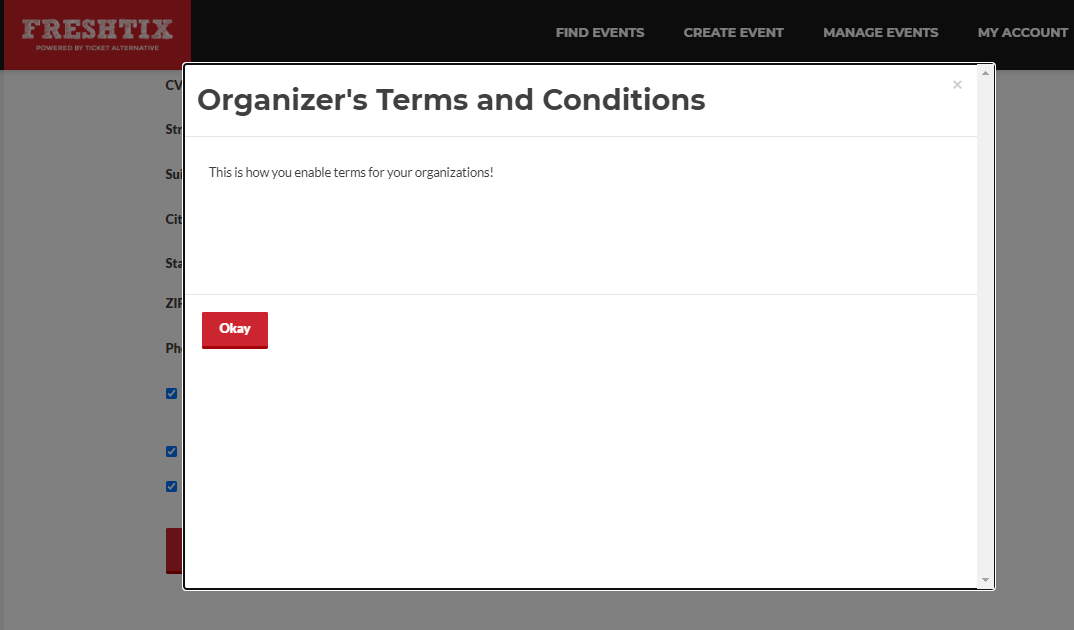 **If you would like to enable this feature email us at greenlight@freshtix.com