You can now deactivate an order for events that you have taking place.
Go to the order that you would like to deactivate. Select the button to the right of the exchange button, once you do this a pop-up will appear for you to approve the deactivation.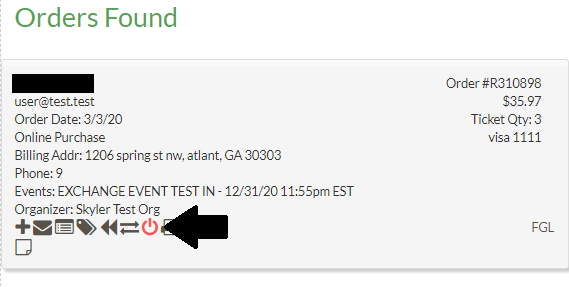 After the deactivation is approved, you can go back to the order and see that it has been deactivated in the system. It will show up like this: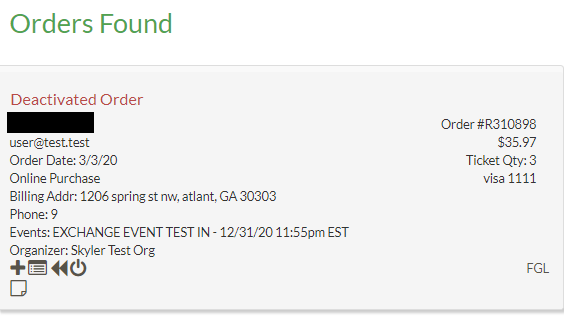 In your master transaction report, you will see the order(s) that have been deactivated show up.

If you would like to reactivate an order - you can also do that!
Go back to the order that you just deactivated, select the deactivate tickets button (should now be green) - which is now going to reactivate the order and show it as a sale in your master transactions report.