We are offering X Cover on all Freshtix orders now!
XCover is a ticket protection service in case you or anyone within your group cannot attend the event you purchased tickets for. When you include this in your purchase it will guarantee a full refund of your purchase.
Adding XCover to your order:
1.) Select the ticket type or ticket that your would like to purchase.
2.) Once you have made the selection, under "ticket information" a "Protect Your Tickets option" will appear. This is where you can add XCover to your order and read the Terms and Conditions.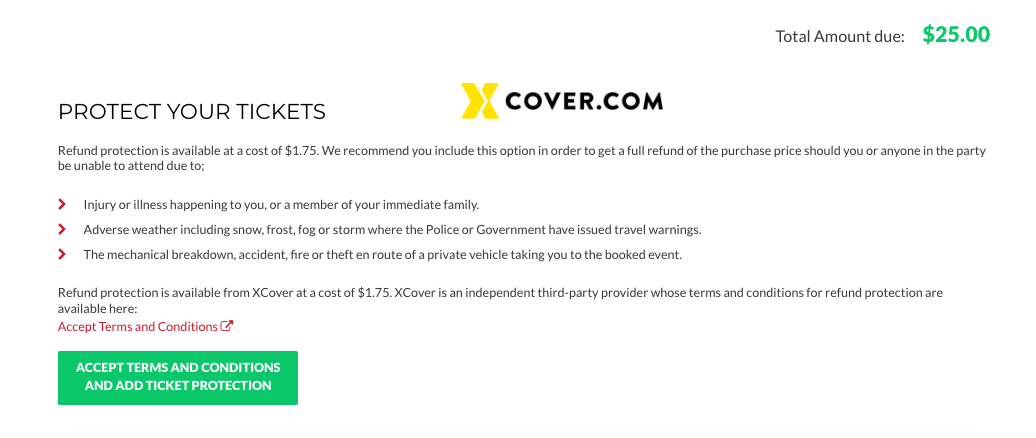 3.) Accept terms and conditions and add ticket protection to your order, your page will refresh and you will see that XCover has been added to your order.