If you'd like to make a little extra money for each ticket sold, you can add to the standard Freshtix service charge in the form of a rebate. The rebate is included in the ticket fees so the ticket face price is not increased.
The rebate will be paid back to you at the time of settlement.
This option is particularly useful to Organizations and music venues working on a thin margin who need to make a little extra money for each ticket sold above the regular ticket price. You might use this to pay for security or production for your event or club.
How To Add A Rebate
To add a rebate, follow these steps:
Login to Freshtix.com
Click on "Manage Events"
Select your event to open the Dashboard
Click "Edit Your Event"
Find the "Online Tickets" tab in the navigation menu
Click the gear under 'Actions' to expand price type settings
Enter the rebate amount to be added to the fee
Save to keep changes
After you click "Save," the 'buyer total' preview (pictured below as $18.74) will be updated to include your rebate.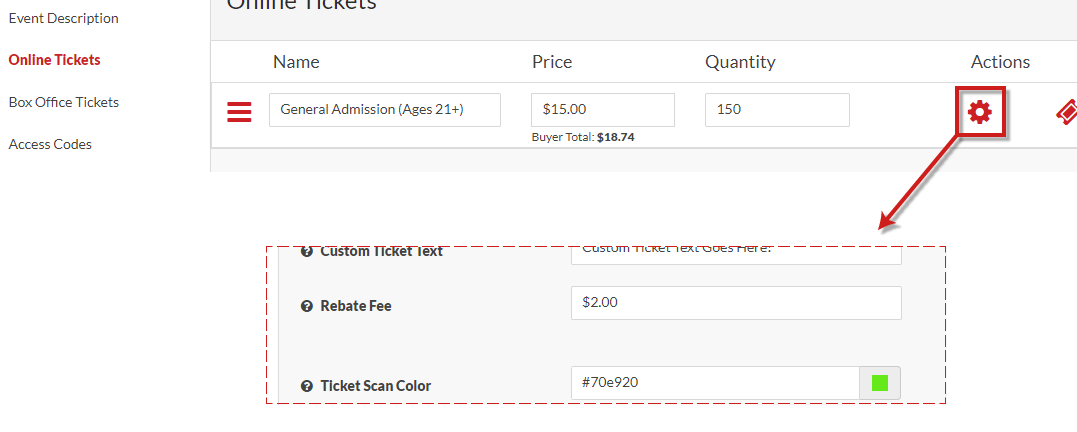 Rebates With PayPal
If you're using PayPal as your processor, we collect the rebate and pay it once your event has ended at the time of settlement.