You can easily create multi-day events on Freshtix. There are a couple of different ways to do it.
For example, your event might be a two-day wine festival that takes place on both Saturday and Sunday
Before creating your event, ask yourself these questions:
Am I selling one ticket for each day? (e.g A Saturday ticket and a Sunday ticket)
Do I need to offer a two-day ticket? (can someone attend both days)
Are the start time and the end time the same for each day of my event?
Am I creating one event that lasts for two days?
Or, am I creating two events that take place on sequential days?
Utilizing Price Levels
To create a multi-day event with price levels, you will set a price level for each day. Under each day, you can set prices for adults, children, VIP, etc. You can also toggle to display the price level name and group the tickets together for a cleaner presentation.
Learn more about price levels here!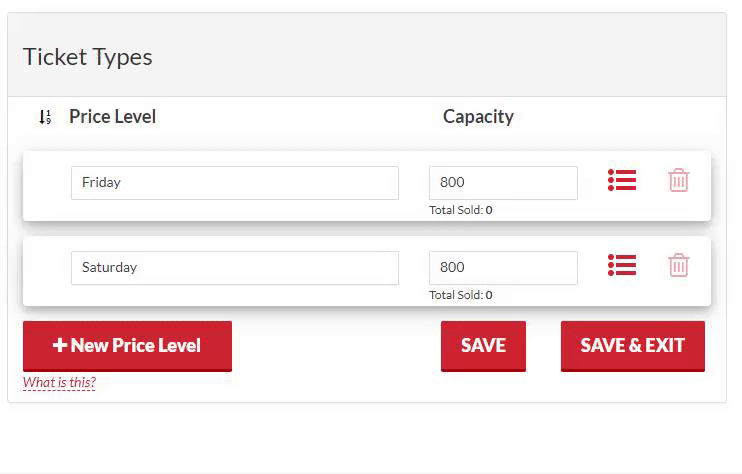 With each day of the event grouped into a price level, you can easily keep track of how many tickets you've sold for each day. You can also easily control the capacity, of each day to prevent overselling or running out of a certain type of ticket.
One Ticket For Each Day
If you are selling one ticket for each day and ticket buyers must decide between buying a ticket for Saturday OR Sunday, you should create one event and make a different Price Type for each day. Like this: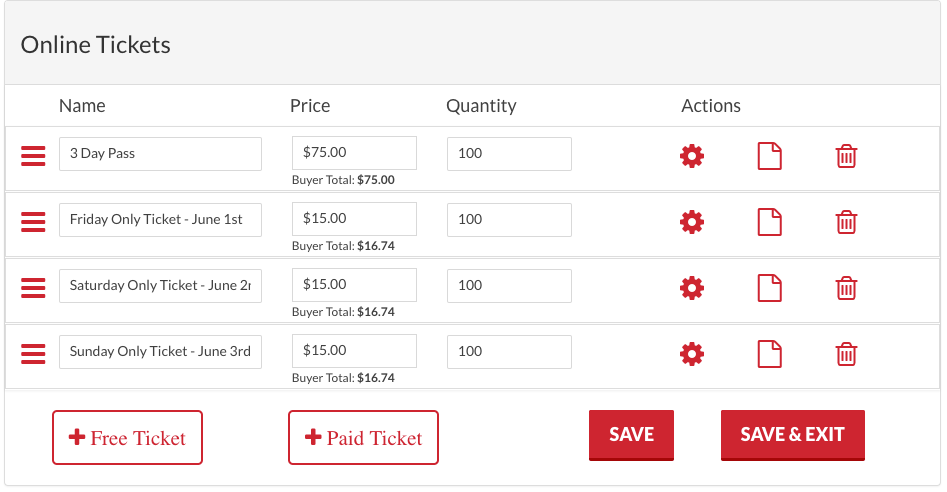 Click here to learn how to change the date and time printed on each ticket.
You can also create multiple events. Simply create your first event, then 'duplicate it' to create the second event.