Inviting Patrons to your event is easy as 1-2-3! Create, Preview, and Send. 
Click the "Send Emails" button via your dashboard.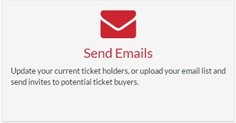 From here you can either 1) update attendees or 2) send invites: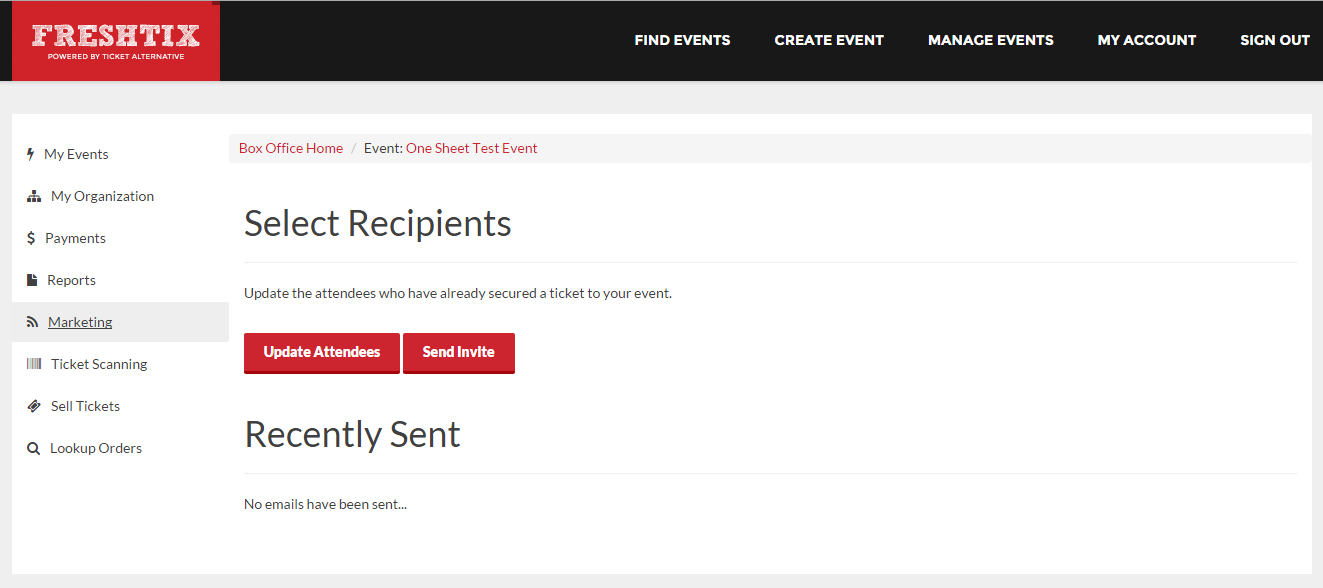 When you click "Send Invites" you have two options
1) If you have a list of people to invite, you will be prompted to upload attendee list. (Instructions below)
2) Invite people from past events (more on that feature here)

To import a list, follow the steps below: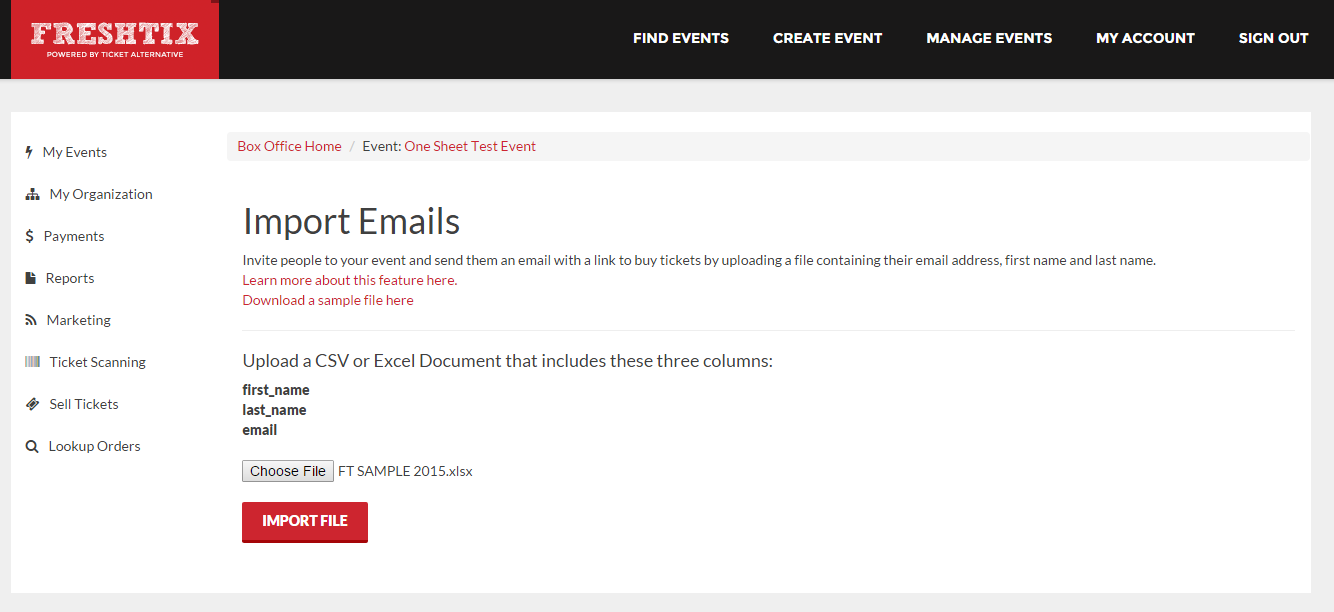 You can invite people to your event by uploading a .csv file, creating a message template and then emailing everyone with a link to purchase tickets.
Log in to www.freshtix.com
Click on 'Manage Events'
Click on 'Marketing'
Click on your event
Click on 'Send Invites'
Upload a .csv or .xls file with your attendee information.
You need 3 pieces of information and you need column headers: 

First Name
Last Name
Email Address

Here is a sample file to use - download it here 

Click 'Import File'
Create your message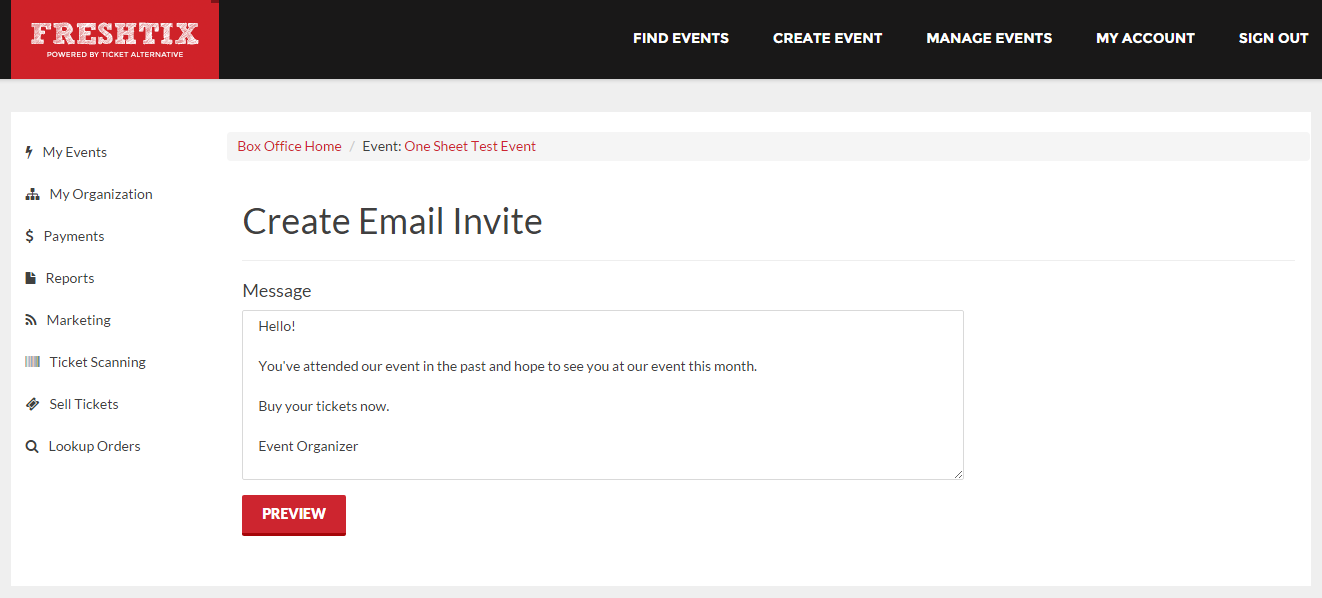 10. Click 'Preview Message'
     11. 'Edit Message' to make changes or 'Send Invite' to send!
Please Note: You can upload a maximum of 5,000 emails at one time.