Inviting Patrons to your event is easy as 1-2-3! Create, Preview, and Send. 
Click the "Send Emails" button found in your dashboard.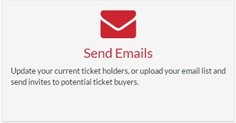 From here you can either 1) update attendees or 2) send invites: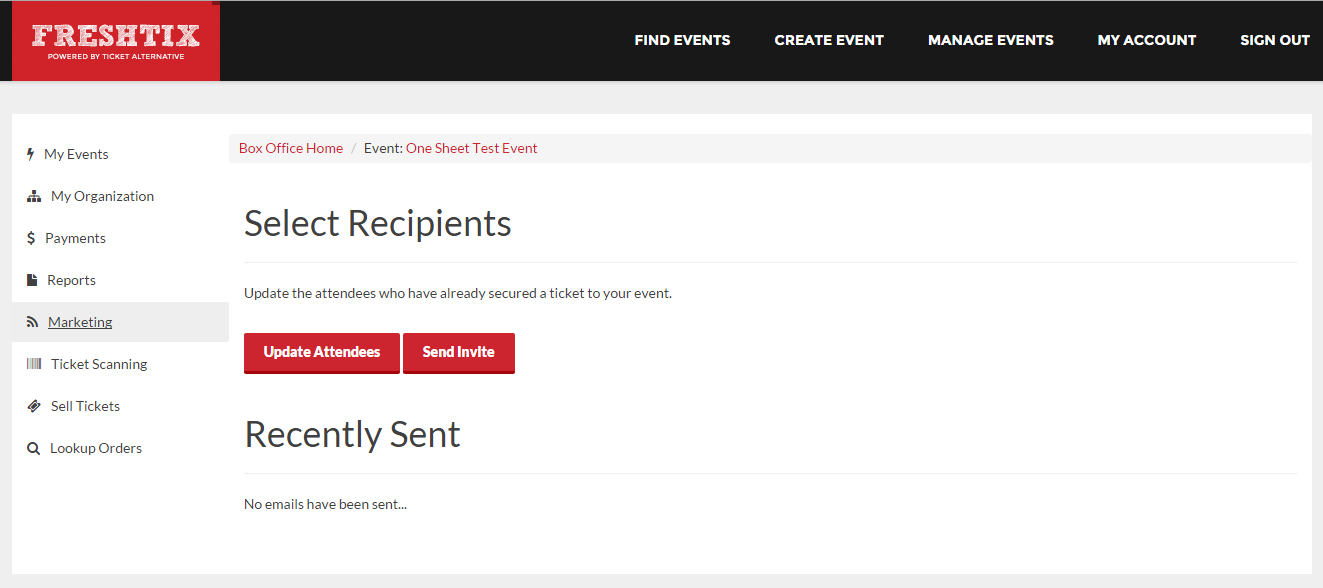 When you click "Send Invites" you have two options
1) If you have a list of people to invite, you will be prompted to upload attendee list. (more on that feature here)
2) Invite people from past events. (Instructions below)

To invite someone who bought a ticket to a past event simply select the event from the list.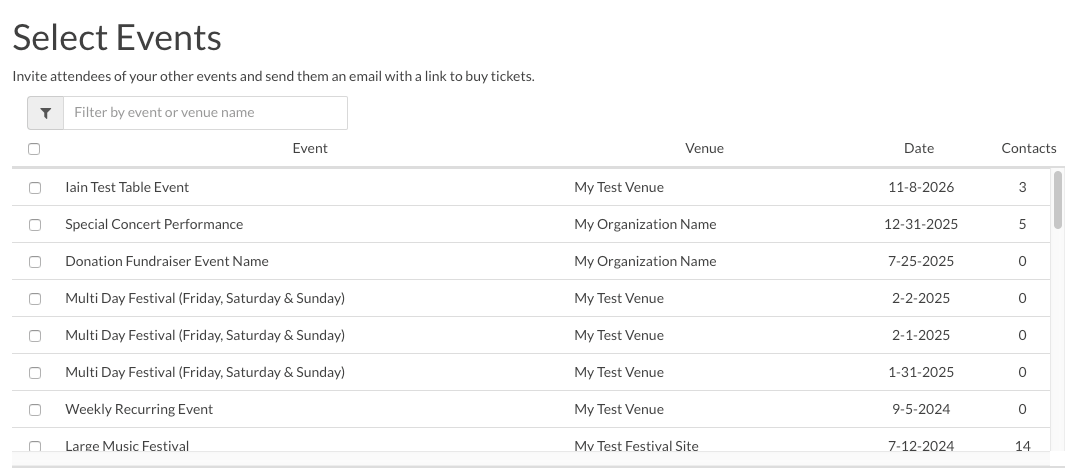 Create your message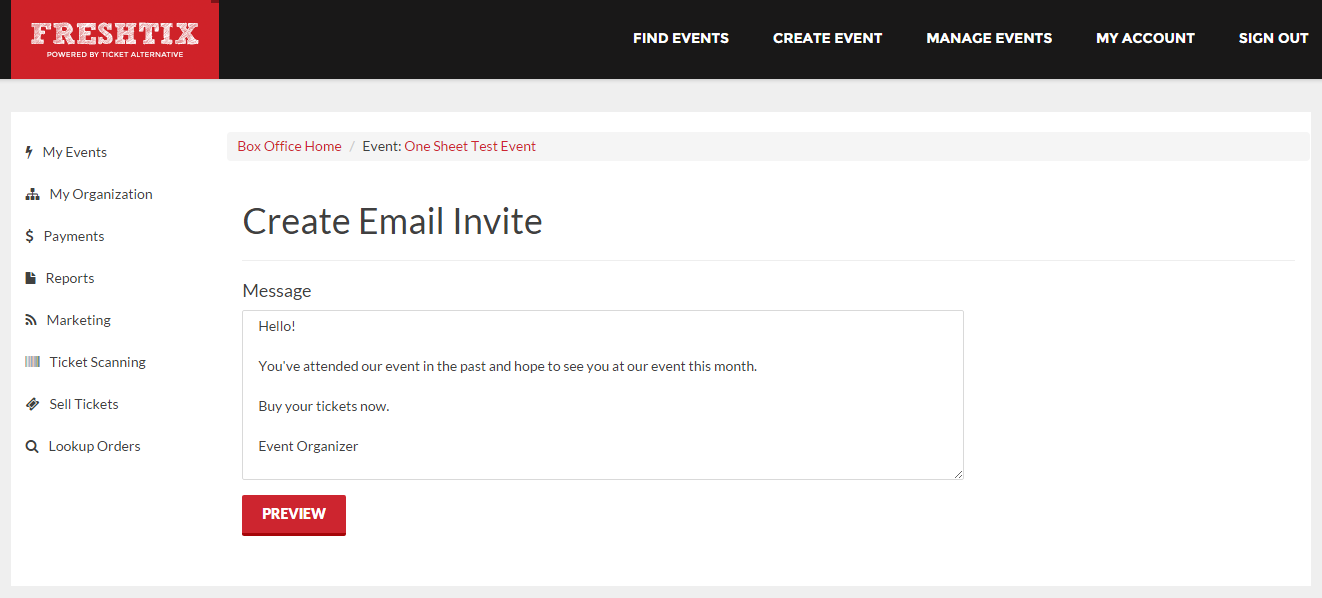 10. Click 'Preview Message'
     11. 'Edit Message' to make changes or 'Send Invite' to send!